This is my first ever review of my convention experience and I am going to share with you my experience at Nashville Comic Expo held at Gaylord Opryland Resort & Convention Center on 14th and 15th September 2013.
I have been to a lot of conventions mainly in the UK and the States, and the reason I decided to go to this convention in Nashville was Lauren Cohan. As you can see from the About Me page, I have been one of the most enthusiastic fans of her since I saw her play Bela Talbot on the third season of Supernatural, way before she gets an international recognition for playing Maggie Greene on The Walking Dead.
Her performance on Supernatural was so good that I completely fell in love with Bela and decided to write to her after watching the whole season, and three years later, I got an opportunity to actually meet her in person at a convention in Birmingham called "Insurgence 3: The Return" when I was studying abroad in England.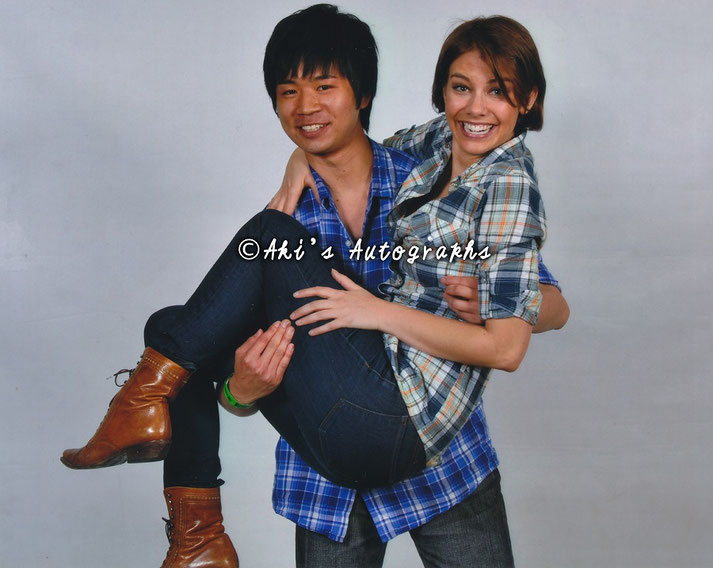 The best thing about my experience of meeting Lauren for the first time was not only she let me lift her up like a princess but also asked me if I had sent her fan mail when she saw my name at her signing booth. Yes, she remembered reading my letters, which was like a magical moment for me and I have wanted to see her again ever since.
The first thing that caught my attention after arriving at Nashville Intl Airport was the Taylor Swift merchandise displayed almost every souvenir shop in the airport, which actually made me re-realise Nashville is the hub of country music and I totally forgot about it until I saw it.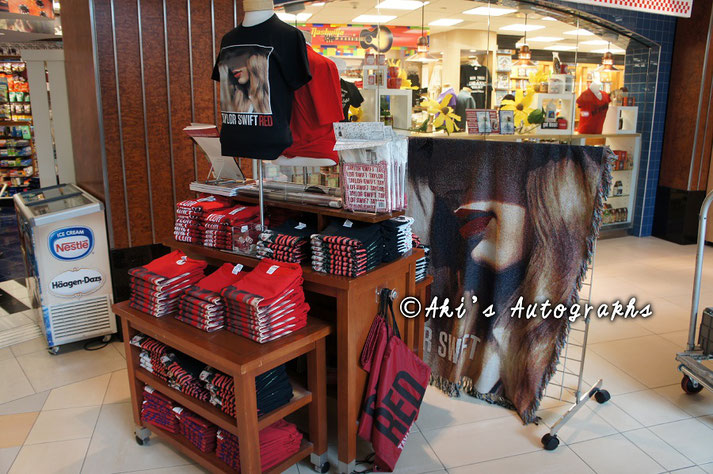 The reason there were so many Taylor Swift goods were displayed at the airport was apparently her production company was based in this city and she is helping a small business here as well.
The venue for the Nashville Comic Expo, Gaylord Opryland Resort & Convention Center, is located away from the centre of Nashville and I took a shuttle from the airport to get there.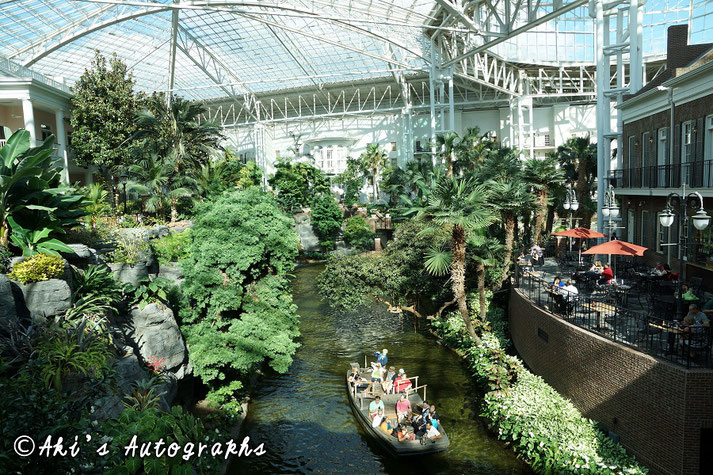 I was so surprised to see how big the resort actually is! I didn't expect the resort is this massive, maybe bigger than hotels in Las Vegas that I felt like I was in a theme park or something like that.
I stayed in the resort and never went outside when the con was happening as there were so many things to see and so many restaurant to choose from like the Restaurant with waterfalls (below) so I was never got bored of being inside.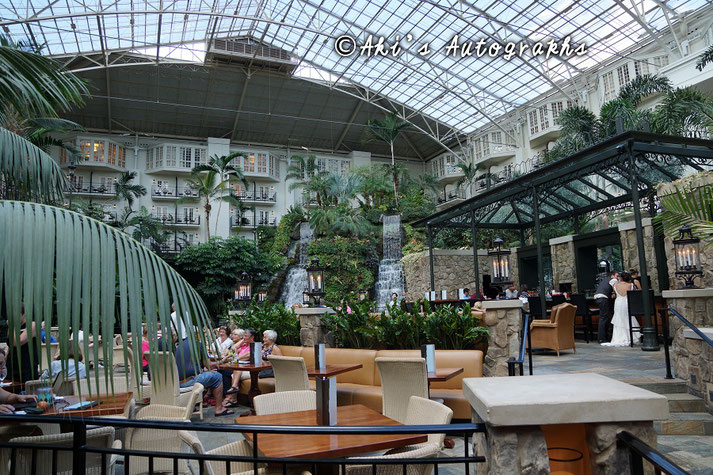 The venue was enormous, but the con itself was not that big and it was taken place in a very small part of the Convention Center.
After getting the hard copies of my ticket at the registration of Nashville Comic Expo, I went straight to check out the signing booth.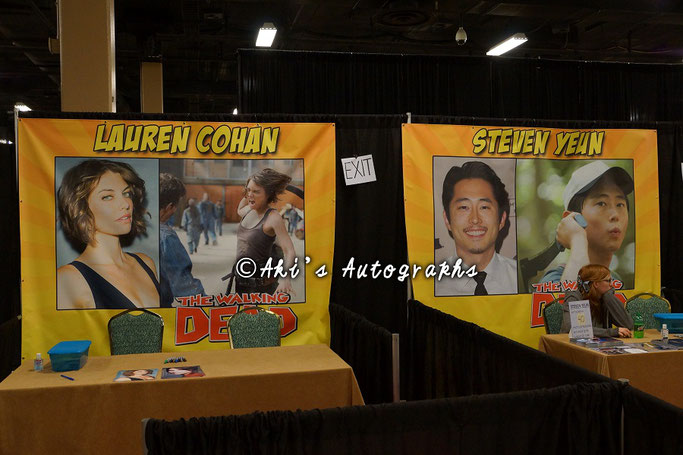 This time Lauren was attending along with her The Walking Dead co-star, Steven Yeun, and I was super excited to meet him as well.
There was still a plenty of time left until those guests show up at the signing booth so I decided to walk around the venue to explore some cool stuff.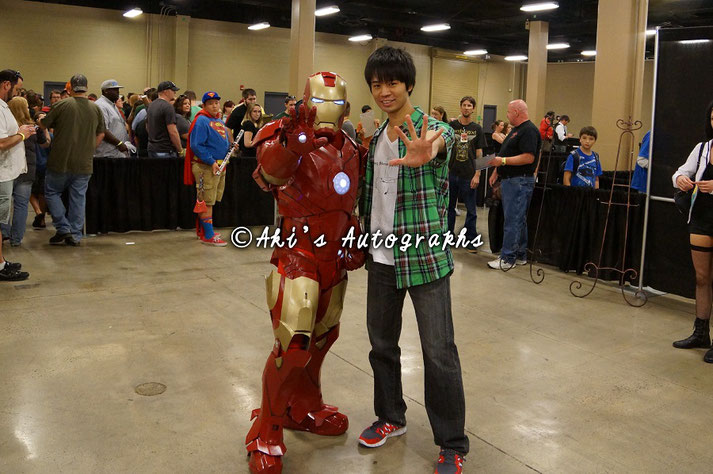 I normally don't really care about cosplayers, but I had to get a photo with this Iron Man cosplayer as he looked super cool with that high quality cosplay costume. Well done!
After seeing some awesome cosplayers, I went back to the signing booth and decided to hang around the area until someone shows up. A few minutes later, Lauren showed up. Only two people were waiting in line so I jumped in line to get myself ready to see her again.
My turn came! This time I made a special "thanks-letter" enclosing the photos of our first meeting with letters to thank her for making the first meeting so magical.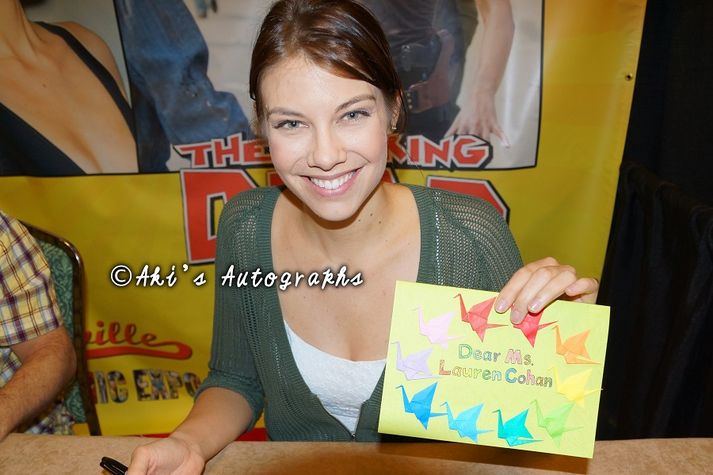 Lauren hugged me as soon as she saw the thanks-letter that I was holding in my hand. The thanks-letter somehow reminded her of meeting me back in 2011 before I reminded her, which was surprising and I was super happy that she still remembered the experience!
We had a lovely chat about our last meeting and she told me Steven Yen would come soon so that I could get a dual The Walking Dead autograph from both her and Steven. Please click here to see the dual-signed autograph if interested.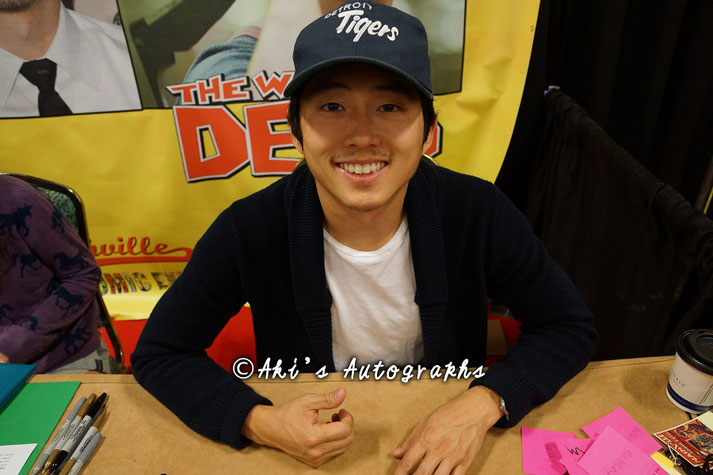 Steven showed up late as he was driving all the way from Atlanta, Georgia (where the show was being filmed) to get here in Nashville, Tennessee, but luckily, he didn't look exhausted when he got here. He told me he often goes to Japan with his girlfriend, once a year or something like that. He seemed very excited to meet his fans and it was very nice to have a chat with him!
The Photo-Op session started after the autograph session, and yes, I did it again!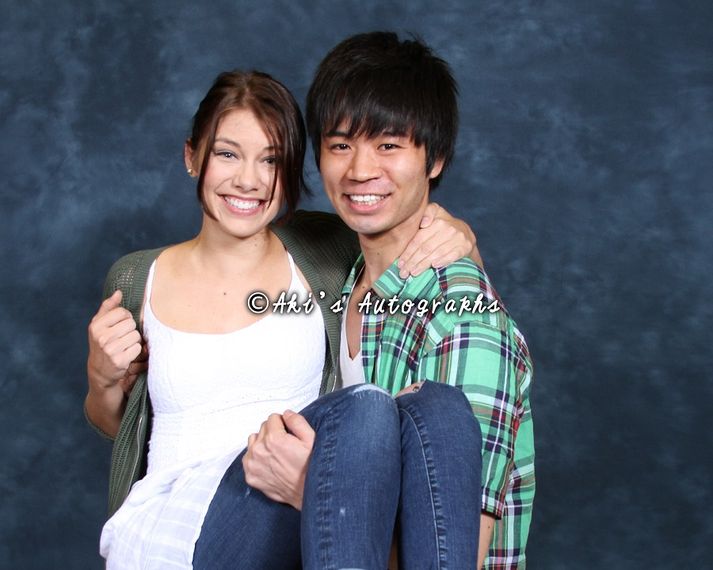 I was bit nervous to ask her if I could life her up again, but she was super nice to let me do that. It looked like re-creating the memory, but it felt totally different from the first one, she seemed more relaxed being lifted up, hahaha...
The first day of the con went really fast and the second day was amazing as well, seeing those great actors and spending time to have a nice chat with each of them!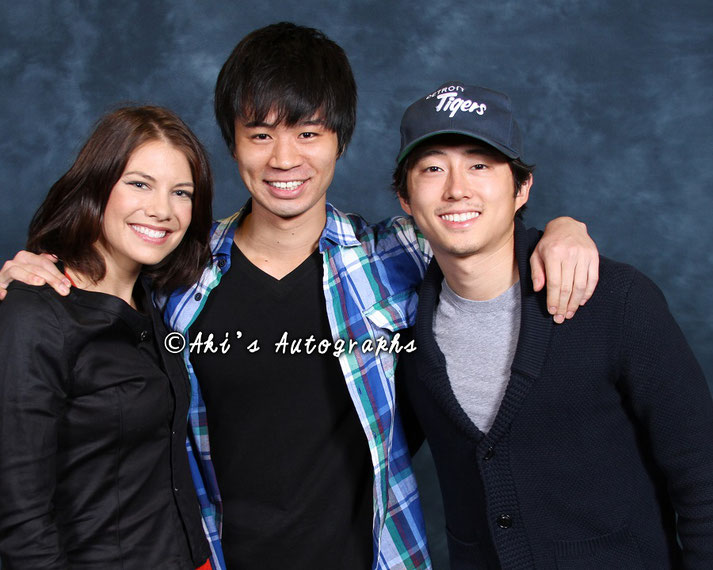 I love the on screen chemistry between those two on the show and I was happy to be sandwiched for the photo. I hope they enjoyed the con as much as I did!
Huge thanks to Lauren for always being so amazing, lovely to see you again, and it was great to finally meet you, Steven! Big thumbs up to the Nashville Comic Expo organisers and the staff for the fantastic experience!
Thanks for reading!
Cheers,
Akiyoshi